Inspiration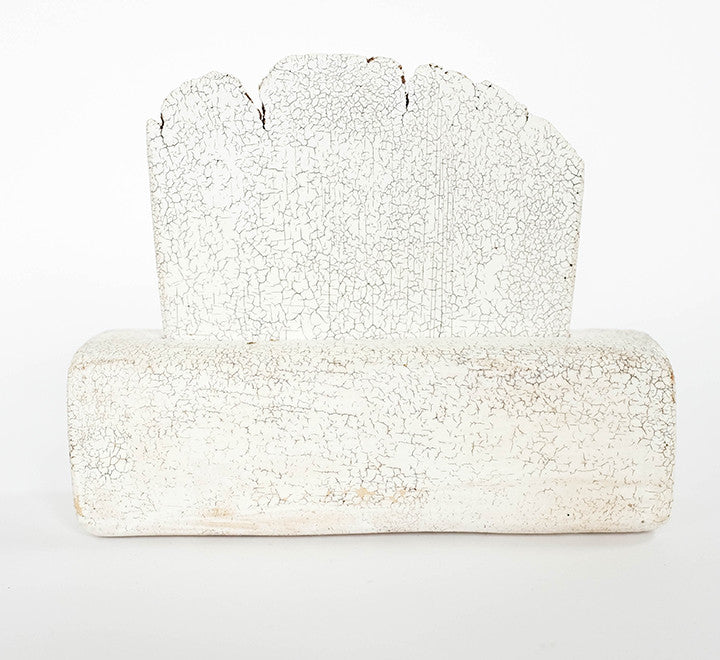 Sculpture
Maria Moyer for Ann Ringstrand
Ann Ringstrand and sculptor Maria Moyer spent many hours together in their shared Lower East Side studio. During a studio break, Ann challenged Maria to create a fragrance diffuser that was more sculptural than others she found. Maria began to make diffusers and experiment with infusing fragrances into finished porcelain and other ceramic clay bodies.
Stoneware and Terra Sigillata. 2017. 25 cm x 25 cm x 25 cm
Earthenware. 2017. 43 cm x 20 cm x 28 cm
In their collaborative launch of Ann's namesake brand in New York City, Maria presented a limited collection of handmade diffusers, along with a sculpture series that reflects her personal take on the intentions behind Ann Ringstrand's debut fragrances - Ground, Touch, and Gather. There are no two pieces alike.
According to Maria, "Ann created these three fragrances around our most important relationships. With Ground, it is our relationship to ourselves...as the most important relationship, this was this first fragrance Ann created. I responded with personal, wearable pieces - inspired by native wisdom that Ann often refers to. Gather is a fragrance Ann describes as social. In response, I created a small series of larger sculpture that explores notions of community (two images shown above). For Touch, it is our relationship to an intimate other, for which I created several pieces. Ann asked me to create a fragrance diffuser that was sculptural. I loved the challenge."
I experimented infusing fragrances into various ceramic and porcelain forms after they were fired. I think of these diffusers as small, bed-side sculptures.
Each diffuser has a "leaf" that absorbs an applied fragrance, and a base into which the leaf is placed (images below and here). Infusing instructions are provided on purchase. Materials include unglazed porcelain, stoneware and earthenware. For complete informationon price and availability, please contact lindsay@mariamoyer.com
 L to R. Earthenware Diffuser 3, Earthenware Cylinder, Earthenware Diffuser 2 2017.
L to R. Stoneware and Terra Sigillata Diffuser 2, Diffuser 4, Diffuser 6 Diffuser . 2017.

Stoneware and Terra Sigillata Diffuser 5. 2017.

Earthenware and Leather. 2017.