Inspiration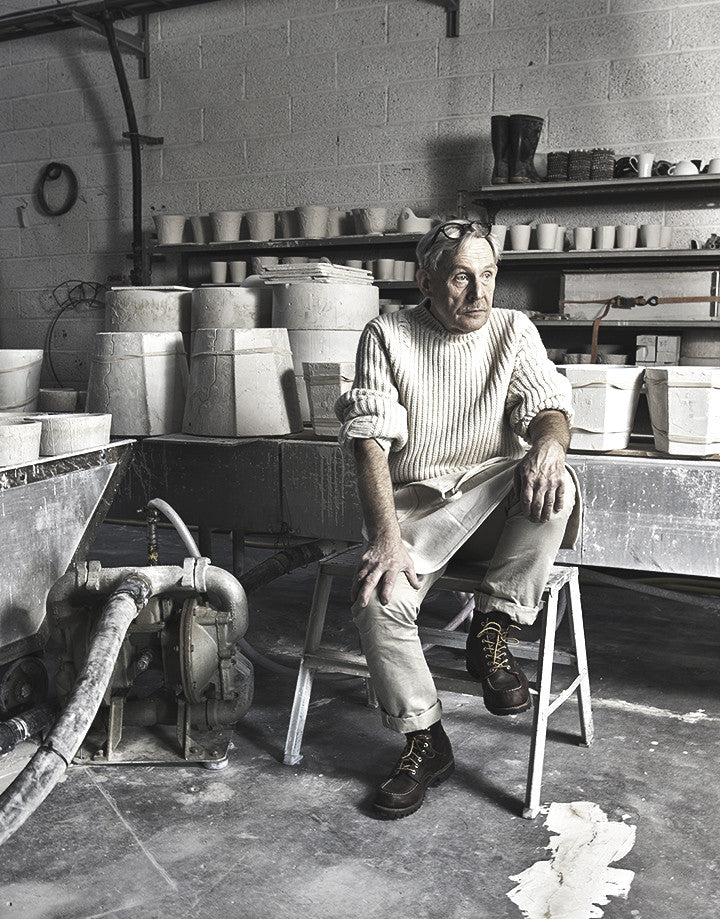 Ceramics
A glaze Master at Gustavsbergs Porcelain Factory, Sweden
In one of few porcelain factories left in Sweden you can on occasions find Matti Kuurberg in the glaze department. Mr Kuurberg is retired since some years, but still joins and guides the porcelain team at the factory for new and special start-up projects. I ́m grateful that my new ceramic adventure brings him back into the building to work on my shapes but mostly on my glaze ideas. I ́m curious about his knowledge and he tells me his story. 

Kuurberg started working at Gustavsberg at the age of 15. The reason was simply because his family moved to the village carrying the same name. Kuurberg was placed in the factory ́s art department, where they needed a person that could carry on the knowledge as older colleagues were retiring. Kuurberg learnt the skills of glazing as well as working with artist like Stig Lindberg. He remembers challenging moments when artists were demanding and very careful about the glaze colors. He also remembers when they developed the classic "Berså" series and how important it was for the artist Mr. Stig Lindberg to get the exact right shade of the green color.

Over the years many designers and artists have had their vision brought to life throught Matti ́s expertise, know-how and ability to bridge ideas into production. Today designers like Ingegerd Råman ́s designs stand next to mine in the glaze department, and I ask Mr. Kuurberg what he thinks about the ANN RINGSTRAND designs and glaze. He tells me that it has been a joyful journey and that it is nice to create something new with someone that has a new way of thinking about glaze. He says that he immediately understood my vision when I wanted a glaze to be uneven and thick on the inside and at the top of the outside. It was also very important to me that the glaze then toned thinner into none excising at the bottom. I wanted the stoneware to be visable at the outside bottom edge. We made quite a bit of trials in both the white and the black colored glaze.

Mr Kuurberg is happy about the experiments that I made him try and he has secured that it ́s carried on to the team that will produce our ANN RINGSTRAND ceramic ware in the future.
  by Ann Ringstrand